My interest for Japan started when I was 13 years old. Via internet I met a girl, Lyrise. She told me about Japan and I got interested more and more. She told me she planned to go to Japan in 2008 as a high school exchange student. Shortly after I asked my father if that was something for me too. He responded positive in only 10 seconds!
When I was only 14 years old I went to a meeting of YFU. Unfortunately I was not old enough yet and I had to have at least HAVO school level. I decided to go to HAVO and YFU accepted me for their program. My departure date was supposed to be 14th of March 2011, but just three days before my departure Japan was hit by a 9.0 magnitude earthquake and tsunami, which led to a nuclear disaster of Fukushima. During the first 24 hours after the disaster there was not much information about the effects.
My farewell party of 12th of March was not canceled. But during that day we got more information and YFU called to inform us that my exchange was postponed for 2 weeks. Those 2 weeks became a few weeks, and YFU offered me a half year program or another country. I persisted to go to Japan and therefor I refused their offers. Plan B was going in 2012. YFU agreed and suddenly decided I was too old for the program in 2012.
Right after I immediately contacted AFS Nederland. They offer the same high school program and luckily I met all the requirements. This was during my exam year of HAVO. On the 20th of March 2012, 17 years old by then, I went to Japan with Amber Ebskamp and we had an amazing year.
I was placed in Sapporo, Hokkaido, and went to the Yamanote Senior High school. I lived with an host family and experienced the life of an exchange student to the fullest. During this exchange I wrote a lot of stories which can be found in the archive of 2012/2013.
When I came back in February 2013 I still had to finish my last year of high school. I only had to do my final exams. Some of the subjects changed and people said I could not manage. I proved them wrong and I easily passed all my exams !
And what's the next step? Before I went to Japan, I always wanted to study at Hogeschool Zuyd, in Maastricht. However, during my exchange I finished the same books they use at the university, so this was no option for me. Studying at a university in Japan seemed to be a very nice idea. I researched, but this was a lot more complex than I thought. During my research, I came across an event called "The 26th Japanese Speech Contest" held by the embassy of Japan in the Netherlands. The date for applying was already expired so I called the embassy to ask if I could still join. The woman said it was fine but informed me there was only a little time to prepare my speech. When she asked me which university I was from, I replied I was still an high school student. She told me it was the first time a high school student joined the speech contest.
I gave a speech for the Japanese ambassador, CEO of Nikon, Fujifilm, Canon, Yakult, Japan Airlines, the chairman of the JCC and three lectures of University of Leiden, University of Rotterdam and University of Zuyd. Most participants where students of those universities. There were a lot of supporters and Japanese visitors. I went to the contest without any expectations and I came back with an Encouragement Prize, which included a cheque of €100 at the Japanese restaurant Benkei!
After the award ceremony there was a drink and I talked to the lecturers and student of the universities. I talked to David, he was second year student for Trade Management for Asia (TMA) at Rotterdam University of Applied Sciences. The study seemed very interesting. Unlike the studies at University Zuyd and University of Leiden which focus on Japanese language and culture, TMA focus mainly on business aimed at Asia. Not just that got me, but in your third year you'll study a semester at the university of the language choice and do an internship for one semester. I decided to study TMA and enrolled from september 2013.
Currently I am a third year student. Up until now I passed all subjects. TMA you'll not only learn an Asian language (choices: Japanese, Manderin Chinese and Indonesian), you'll also learn a lot of business related subjects like finance, marketing, business law, logistics and many more. Futhermore, you'll use theory in a practical way by projects. For example, together with 8 fellow students we started an import enterprise. We bought real products from China and sold it on the Dutch market and made real profit. During my third year I and my team wrote an advisory exportplan for Merford Cabins.
From April 2016 I studied one semester at Meiji University. Meiji University is a well-known and respected university in Tokyo.
I worked hard and now I'm accepted as their exchange student. I even received an scholarship! It's called VIBE and it's issued by the EU Counsil and Japanese government. Studying at Meiji University and living on my own in a dormitory was truly a good and interesting experience.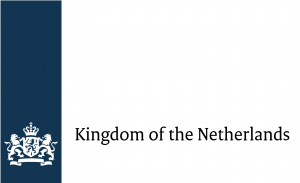 Update August 2016: Since August 1st, I'm an intern for four months at Public Diplomacy, Political and Cultural Affairs Section of the Embassy of the Kingdom of the Netherlands in Tokyo. This is part of my bachelor degree. I mainly focus on political issues (i.a. translating Japanese), support diplomatic and cultural events and I will help prepare and organise Dutch mission visits by the ministry to Tokyo.
After a long absence I will continue writing down my stories, but now as a university student/intern in Tokyo.
Please contact me if you have any questions. You can also leave a message down below or at the blogposts.
Michelle